NEWS
BESPOKE (Additional Composition): The Jump Promo – Promax 2016 Winner!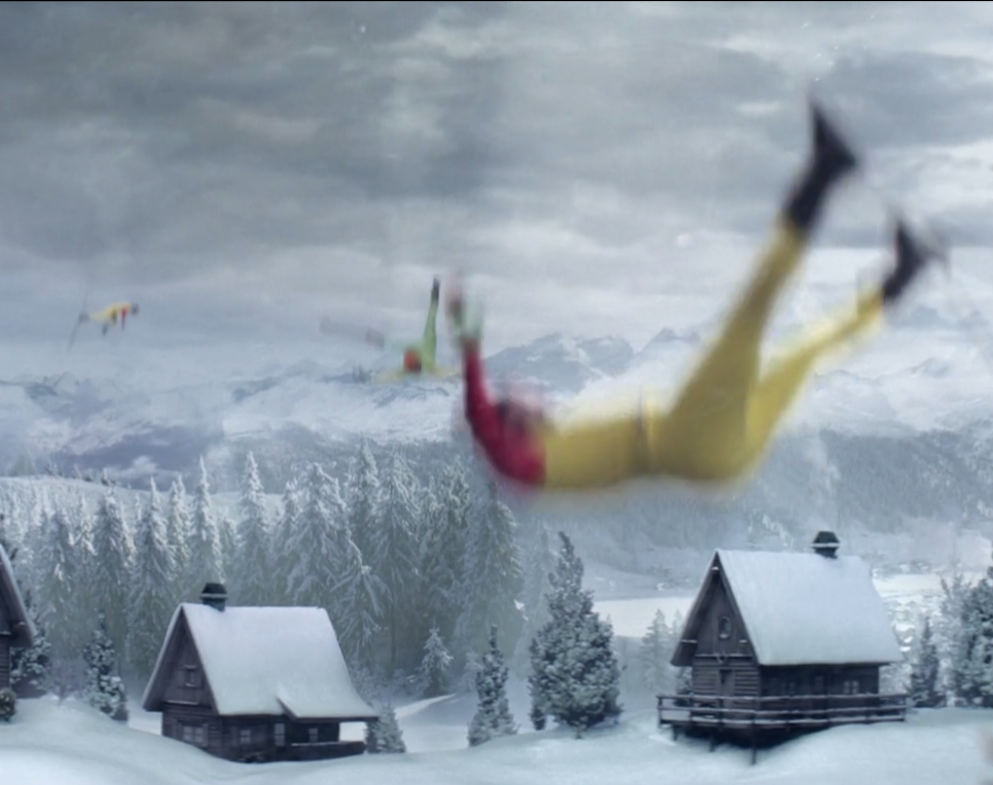 1 December, 2016
Bespoke Project (Additional Composition): The Jump – Promax 2016 Winner!
One of our recent bespoke projects has just won the coveted Promax Award for 'Best Reality Promo (Originated)'. We were already hugely proud of our work and, although 4creative did a fantastic job on the visuals, we feel that the extra-mile we went helped make the promo stand out that little bit more.
The promo was for the Channel 4 show "The Jump", in which a group of celebrities perform death-defying (although only just defying death) ski jumps under the tuition of professionals. The video we were delivered reflected the winter mayhem of the show, depicting a family stroll through a peaceful Alpine town, rudely interrupted by a deluge of lycra-clad celebrities falling from the sky.
Our supervision team handpicked a selection of authentic central European music from our Sonoton Authentic Series to best fit the brief and the client chose to combine two tracks. The first was for the peaceful beginning of the clip ("Jodelklang" from Authentic Austria) and second for when the celebrities begin to fall and the hilarity ensues ("Weggis Yodel Polka" from Authentic Switzerland).
We selected which segments from each track worked best to picture, and combined the two tracks seamlessly. We also decided to speed up the latter part of the second track (0:42) to create an even more frenetic mood:
The client decided we needed to highlight the manic nature of the middle section of the video better. So we jumped into the studio to record some extra musical parts. The first addition was an added percussion part. We used a selection of Kontakt drums as it gave us a lot more control and choice of sound. We programmed a marching drum style snare pattern, a thumping bass drum on every beat and lots of cymbals on top, mirroring the wild energy of the images, while also complementing the musical style of the original tracks:
Next we decided to beef up the harmonic content, recording a nylon string acoustic guitar strumming franticly along with the backing track. As the drama intensified towards the end, we double tracked a faster paced strumming part to help lift the energy and mirror this intensity.
Despite all of this, it still didn't feel 'mad' enough. The client felt as if the energy needed to build right the very end of the drama, and therefore we decided to add an additional yodel in a call and response style with the singer on the backing track. So the final addition was a vocal performance by one of very own music supervisors, Sophie, who produced a surprisingly formidable yodel (0:45).
Here is the final product set to picture.